2019 – 2021
Board of Directors
Officers
Heidi Nicolazzo, President
Gena Kraemer, President-Elect
Brenda Ward, Secretary
Mike Southers, Vice President
Sarah Majewski, Treasurer
Angelene Mattes, Immediate Past President
Chairpersons
Awards – Sheila Nally & Paul Post
Bylaws – Shannon Mishun
Convention – Sheila Nally
Convention Site Selection –
Mike Southers
Diversity/Male Engagement –
Mike Almond
Education – Sarah Majewski
Family Involvement – OPEN
Federal Legislative Chair –
MJ Rodriguez
Health & Welfare – OPEN
Leadership – Gena Kraemer
Membership – Paul Post
Public Relations/Marketing – Lashona Boyd
Reflections – Andi Krizan
Resolutions – Mike Southers
Resource Development – Gena Kraemer & Dawn Petrovick
State & Local Relations – OPEN
State Extension – OPEN
Strategic Planning – Angie Mattes
Technology – Brian Mason
WALU – Angie Mattes
Youth Outreach – Chloe Mattes
Region Advisors
Region A: John Koons
Region B: OPEN
Region C: Sheila Nally
Region D: OPEN
Region E: Patricia Mason
Region F: Stacy Marszalkowski
Region G: Ed Burns
Region H: OPEN
President's Message
My name is Heidi Nicolazzo and I am your new Wisconsin PTA President for the term of 2019-2021. I am so excited to be working with all of you for the next few years. This is going to be a great time of change with moving our association towards the future.
I can't believe that the summer is almost over, and Back To School Time is just right around the corner. Unit's, make sure that you have wrapped up your previous year by doing your audit (financial review), your 990's and make sure your bylaws are up to date. We want to make sure you are in good standing or on your way to becoming in good standing.
Wisconsin PTA has a fantastic board, many who are new this term. We all are bringing new, fresh ideas to the table that we can not wait to share with you, our members.
We will be using Memberhub again this year as our Membership Platform. There are many, many abilities Memberhub provides to make membership reporting a breeze. If you have not signed up yet, or have a question about something in Memberhub, please feel free to give Sheila Endicott, our State Office Manager,  a call at (608) 244-1455, or send her an email at info@wisconsinpta.org. She will be happy to help, or if need be, she will direct your question to the right board member to assist you further. There is also a feature in Memberhub where you can upload your audit (financial review) and a copy of your 990 submission confirmation.
We, here at WI PTA, are ready to serve our members and units. Feel free to follow us on Facebook – Wisconsin PTA, and the subgroup – 2019-'20 WI PTA Leader's Group for upcoming events, deadlines, things happening around the state and news from National PTA.
Let us all join together, and raise our voices as one! Advocacy is the background for our children…..Every Child…..One Voice!
 Heidi Nicolazzo, Wisconsin PTA President
Articles in This Issue:
Advocacy
Section
Legislative
Section
Membership
Section
Training
Section
PLATINUM SPONSOR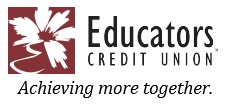 4797 Hayes Road Suite 102, Madison, Wisconsin 53704
(608) 244-1455 |  info@wisconsinpta.org
PTA's mission is to make every child's potential a reality by engaging and empowering families and communities to advocate for all children.