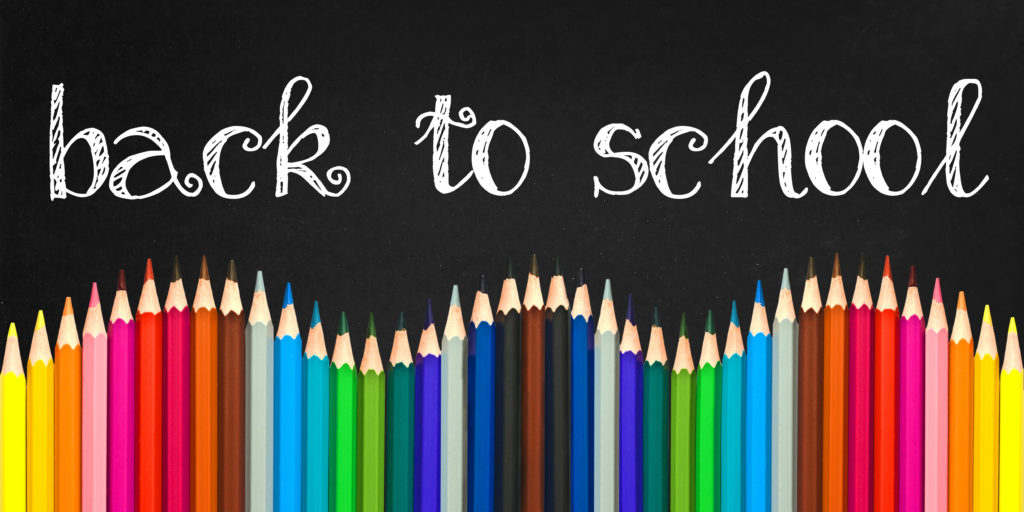 The days are getting shorter, the weather is cooling down, and it is nearly time to spring back into the school year. For many of us, this transition can come with challenges of its own; new classes, new schools, new friends, and a whole new schedule. Try these back to school tips to make this transition a little easier for everyone!
Sleep Schedule – Summer is full of sun, fun, and long nights and late days. To help your child (and yourself) slip back into a school sleep schedule with easy start setting a more regular sleep time at least two weeks before the school year starts.
Planning Tools – Scheduling and organizing can be fun and exciting when you get your children involved! Try an afternoon outing at your favorite office store. Allow your child to pick out a weekly or monthly calendar of their own (we love the dry erase kind). By, allowing them to help write the schedule, and make some choices on their own, will promote time management skills for later in life. It will also let them step into the school year right. Parent bonus: Laying out their school and extracurricular schedule ahead of time can help prevent over scheduling.
Money-Saving Tip – School supplies are necessary, and at the end of the year we have all had the experience of that large paper bag sent home with all the leftovers. A few weeks before school starts again take inventory of what you still have from last year. You'd be surprised by all the money you can stay by reusing scissors, crayons, folders, and more.
Communication – Communication is key! New classrooms and situations can be quite frightening, no matter your age. Having a candid conversation about what to expect, fears, and excitement can help ease first-day blues.