By Paul Post, State Membership Chair
A new school year brings a great challenge we all face, growing our PTA membership from zero back to last year's total. Hoping this will be the year when the incoming class of K4, 6th grade or freshman parents will be the one that allows us to grow.
Growing membership can feel like a whole lot of work, and it can be frustrating. "I love my PTA, and I love giving my time to fulfill the PTA mission. It's so obvious why our PTA is needed. Why don't more people understand?"
I want to present some thoughts on membership that resonated with me and, full disclosure, is repuposed from another state PTA: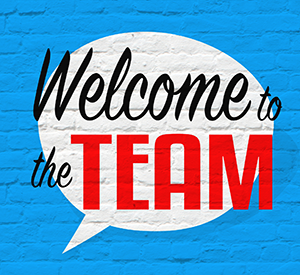 1. Getting members has nothing to do with getting volunteers
Members are people who have paid dues to your PTA as a sign of support for your school and to be represented by your PTA. Volunteers are people who are willing to commit their time to help your PTA succeed. A member can pay their dues and never attend a meeting or help at an event. A volunteer can help in the classroom, chaperone field trips, and assist with Picture Day without ever becoming a member.
It's easy for all of us to fall into the habit of recruiting members and volunteers at the same time. We need both, right? It sounds like an efficient strategy. Unfortunately, it can be a very ineffective approach. Your PTA isn't fooling anyone into signing up for membership and then accidentally becoming a volunteer. A person will sign up to volunteer if they want to volunteer. If you always present membership alongside volunteership, you are turning away a considerable number of people who do not (or can not) volunteer. If your PTA completely separates these two functions and communicates the distinction (in black and white terms), you will see an increase in membership.
2. Any living person can join your PTA
If your PTA is not recruiting members to get volunteers, suddenly the pool of potential members has expanded exponentially!
Quite literally, as long as the potential member is both human and alive, they can join your PTA. We do not discriminate based on geographic location, age, other PTA memberships, occupation, familiarity with the school or district supported by the PTA, or any other factor.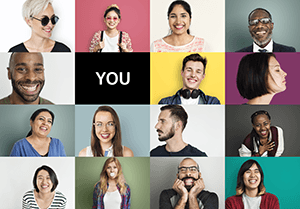 3. The real reason more people aren't joining your PTA is because you haven't made it valuable enough to them
It may not always seem like it, but most people can afford the cost of a PTA membership. However, they have to understand why it matters that they join. Give them a clear understanding of your PTA's impact on their life and well-being. Enlighten them about much they are benefiting from and counting on your PTA. If they don't understand the value of your PTA, they are going to spend their time and money elsewhere.
So, how do you make it valuable?
Raise awareness of what your PTA already does
Clearly distinguish your PTA programs and events from those owned by other entities
Consistently communicate about ALL of the large and small ways your PTA impacts the school and community
Educate others about the power of PTA, both historically and today, to make lasting, positive changes for children at the school, district, state, and national level
Make sure what your PTA does is what current and potential members find most valuable
Regularly assess "customer" satisfaction by tracking data such as event attendance, website/email clicks, social media traffic, and the buying preferences of your audience
Frequently seek feedback using both mass distribution and targeted surveying, one-on-one interviews, suggestion boxes, and more
Act upon the data and feedback gathered above
2019-'20 Membership Goals and Key Dates
100% of local unit PTA membership reported via MemberHub
Back to School Membership Challenge
 All local units who submit and pay state dues for 25 (or more) members by September 30 will earn "Back to School" recognition
All units who submit and pay dues for 25 (or more) members by August 31 will earn "Back to School Superstar" recognition
All units must submit and pay dues for at least 15 members (10 members for new units) by November 1 to comply with WI PTA good standing requirements
Help is available!
ptakit.org contains an entire Membership guide
support.memberhub.com for video training and answers to common questions related to the MemberHub web application