The Wisconsin PTA is funded entirely by membership fees and sponsorships.  Our entire Board of Directors are volunteers that receive no monetary compensation for their time and only one office employee.
Without the funding from members and sponsors the WI PTA would not be able to provide the support to its local units needed to work together to advocate for ALL of the children in Wisconsin.
PTA members are the most active members and parents in the schools.
PTA members are the decision-makers for programs, administration, and fund raisers within their schools.
PTA members work closely with local and district school administrators and have influence with both.
PTA members are always open to new ideas, products and services to better their local organizations.
Businesses that are connected with the PTA are recognized and respected.
Receive STATEWIDE exposure to almost 10,000 members for your business!     
*PTA Newsletter advertisements and articles
*Web link from Wisconsin PTA website
*Host or sponsor seminars at convention
*Sponsor meals and guest speakers at events throughout the year
If you would like to become a Wisconsin PTA sponsor please check out our various sponsor levels by clicking on the link below.
For more information please contact Gena Kraemer, Resource Development Chair  gkraemer@wisconsinpta.org, or Heidi Nicolazzo, President  hnicolazzo@wisconsinpta.org.
Take a moment to visit our sponsors and tell them how much you appreciate their support!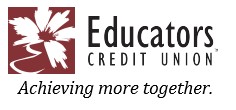 Thank you for investing in your community!