President's Message 
Hello, Wisconsin PTA and welcome to the beginning of the 2021 – '22 PTA year!   
I am so honored and excited to begin my term as your next Wisconsin PTA state president.  For over 110 years Wisconsin PTA has weathered through the storms of history to move the PTA mission forward and assist local units in their important work for children and families.    I think that our latest storm has created so many challenges yet with our resilience has taught us so much; like how to use virtual meeting spaces, how to do 5th grade math, what our kids learn all day at school, and that teachers do not get the appreciation that they truly deserve. 
For well over a year many of us were not together—although we tried with virtual Bingo & Trivia, virtual meetings, neighborhood drive thru parades, social distance graduations, drive thru meal & supply pickups.  You coordinated food pantries, device drives, and resource sharing.  We saw neighbors supporting each other and communities working together to keep their local businesses going during this long and trying year. 
As we began planning the new year, with still so many questions and variables we want to encourage you all to ask your community to join you in your mission to advocate for all children, join you to discuss the needs of the all children, and really look at how you can come together for the most vulnerable in your community.  take an inventory and ask some of the uncomfortable questions that the pandemic has highlighted: 
Does your board truly reflect the population you serve?

 
Are others being excluded from programs due to the type of program or simply the name?

 

What can you do to reach those people?

 

Do your school administrators have avenues that you could use?

 

Are there language barriers?

 

Are resources accessible to everyone?

 
This year, Wisconsin PTA is coming together to have these uncomfortable discussions with local units, other statewide organizations, and legislators to work together on advocacy issues that affect children and public education and the equitable distribution of resources to provide all children the opportunity to grow, learn, and be successful as adult members of our society. 
We are looking at some statewide businesses to become business partners and provide you and your members some perks when they show their membership in their establishments.  Learn more here. 
We are planning to add some basic officer training that will be stored online for you and your teams.  We are reaching out to local councils to help/participate in their planned training events.  Share your event here. 
We are also working with our sponsors to provide local units with grants to help implement some new DEI (Diversity, Equity, and Inclusion) initiatives.  We encourage you all to apply for this year's grant opportunity.  Learn more here. 
If you have not done so already, I encourage you to send in your membership via MemberHub by the 15th of each month to qualify for our door prize drawings & social media recognitions.  We want to celebrate you and your team's efforts to strengthen our voice! 
Speaking of MemberHub—have you seen the new design platform?  Don't let the new look scare you—dig right in and check it out!  You can set up email campaigns, see how many people opened your emails, the store is still amazing plus you have the givebacks, fundraising platforms, and a free website! No more mailing things to the state office!!!! All of your Good Standing compliance can be uploaded to the site where your Region Advisor, State Treasurer, Bylaws Chair, or Membership Chair can review and accept your submission.  If we have any questions or need more information, we can simply notify you through the system!   If you need help, MemberHub is still providing live workshops and you can make an appointment for a one-on-one session.  If you still have questions, Wisconsin PTA is here to help.  Reach out to your Region Advisor, or info@wisconsinpta.org and we will get back to you! 
Lastly, we want to encourage you to come together with us on Facebook, Twitter Instagram, YouTube, and Pinterest.  Join our new Leaders Facebook Group—this is a private group for WI PTA leaders to come together, share ideas, ask questions, and get the help, support, encouragement, and understanding that comes from another PTA leader. 
You are not alone—We are:  Better together; Stronger together; Together again—together we can!! 
Thank you for all you do! 
Gena Kraemer
Since 1910
Engaging & Empowering Communities
Our History
The Wisconsin PTA was founded June 7, 1910 by Agnes Betts of the Milwaukee/Waukesha area. Our first president was Mrs. R. J. Sullivan of Milwaukee. Some of the early issues Wisconsin PTA was successful of influencing in Wisconsin are:
Required Kindergarten
Required Teacher Certification
Literacy
Better movies for children/movie going habits of children
We are still going strong today! Using our voice of almost
25,000 members in 250 Local Units and Councils all over
the state, we participate in and represent parents on
advisory/educational councils & panels all over the state
along with advocating the PTA objects and mission.
Early History of Wisconsin PTA
By Judy Cardin, Wisconsin PTA President, 1987-89
One of the many things I wanted to do a President of the Wisconsin PTA was to organize the multitude of minutes we found stored in many different boxes. I not only wanted to organize them, but I also wanted to save then on computer disk to allow for more storage space in our already overcrowded state office. As past president, I am able to accomplish this task.
Many of the early minutes were donated to the Wisconsin State Historical Society of Madison in 1954. The Historical Society was very kind to allow us to borrow these minutes back so that we might have a complete history of the Wisconsin PTA.
There were so many items I found important and interesting in our past PTA history. I thought you too, may want to share in some of the workings of our "forefathers."
Interest in the parent-teacher work in Wisconsin began through the use of the Child Welfare Magazine [now known as PTA Today (later changed to Our Children- pll)]., which in 1908 came to Mrs. Agnes Betts of Milwaukee from the National Congress of Mothers. Mrs. Betts, being very interested in the welfare of our children, sought to explore this "National Congress of Mothers." Being very much impressed with their movement, Mrs. Betts called for a meeting of many various clubs (i.e. Women's Clubs, Jewish Council of Women, Boys Busy Life Clubs) on May 27, 1910. A motion was made and carried at this meeting to form a state organization. And so they did on June 7, 1910, an organization meeting was held. Many speakers were present and spoke of the necessity of the "need of good house training for children." Another speaker "gave credit to mother for most of the good in men." Mrs. Schoof, Philadelphia, President of the National Congress, was the main speaker. She explained the purpose of the organization and spoke of the vast amount of good accomplished by the Philadelphia Congress. On June 27, 1910, Mrs. J. R. Sullivan was elected State President and our constitution and bylaws were adopted.
Much time in the early years was spent speaking to other groups who were interested in this movement for children. Dues varied for $2.00 to $5.00 depending on the size of the group and the kind of group (affiliated or unaffiliated) and/or whether they were individuals who just wanted to belong.
Read the entire history here
2020 marks the 50th anniversary of the integration of the National Congress of Parents and Teachers and the National Congress of Colored Parents and Teachers, which make up today's National PTA.
In 1897, Alice McLellan Birney and Phoebe Apperson Hearst founded the National Congress of Parents and Teachers with a mission to better the lives of children in education, health and safety. In 1926, Selena Sloan Butler formed the National Congress of Colored Parents and Teachers to advocate for children, especially African American children in segregated communities.
As the United States progressed through the Jim Crow era, the Civil Rights Movement and the eventual desegregation of schools and communities, the two associations fought side by side for every child. Following the Supreme Court decision that ended segregation, the associations held their conventions in conjunction with one another and worked toward merging in all 50 states. On June 22, 1970, the two congresses signed a Declaration of Unification and officially became one association.
The unification of the two congresses is an important part of National PTA's history and the association's continued efforts to serve and make a difference for every child.
Read the full history from the National PTA website here. 
What Drives Us
Our Mission
The PTA's mission is to make every child's potential a reality by engaging and empowering families and communities to advocate for all children.
As the largest volunteer child advocacy association in the nation, Parent Teacher Association (PTA) reminds our country of its obligations to children and provides parents and families with a powerful voice to speak on behalf of every child while providing the best tools for parents to help their children be successful students. National PTA and all of the branches under them are a not-for-profit organization of parents, educators, students, and other citizens who are active in their schools and communities. Membership in PTA is open to anyone who is concerned with the education, health, and welfare of children and youth. 
Bylaws, Standing Rules & Resolutions
Policy Guide, Governance & Where We Stand
Our Sponsors, Affiliates & Partners
Advocacy 
Current Focus Areas
On the local level our units and councils partner with their schools to increase parent involvement and enhance and expand the educational opportunity of all children in their community. They work to improve the health, welfare and safety of all community members and to engage the community in the work of the schools. They provide programs to help families overcome barriers of language, culture and poverty so that their children can succeed in school and grow to be productive adults.
School Funding
We have been a member of the School Finance Network and have actively participated in the formation of a school funding reform plan and are now actively advocating for the passage of the associated bill in the legislature. We also advocate for full funding of mandated programs.
After School Programs
We partner with the leadership team of the Wisconsin After school Network.
Parental Involvement
We know that having parents engaged in student learning increases achievement. We help and encourage our PTAs to become partners with their schools and to help the school engage all parents who have children there.
Health & Wellness
We advocate for a better nurse/student ratio and better trained school staff for improved handling of health issues during school hours.
We advocate for health insurance for all children and have partnered with Badger Care to help spread awareness.
Our annual Walk for Healthy Kids provides mini grants for health and wellness programs. Substance abuse prevention, particularly awareness of inhalant abuse.
Wisconsin PTA Team
Officers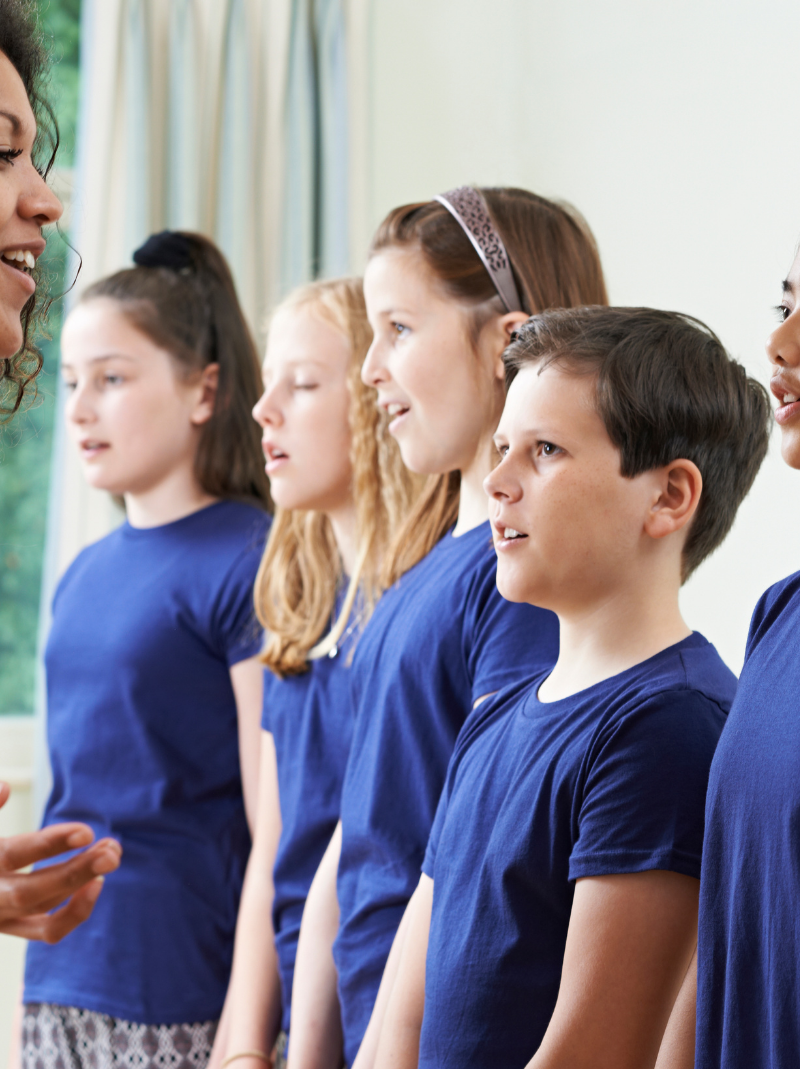 Who is Wisconsin PTA?
Councils, Local Units & Members
Local Units
Find resources for running your local unit.
Wisconsin At-Large Unit (WALU)
Anyone Can Join PTA!
Wisconsin PTA is the largest and oldest volunteer child advocacy organization in the state. Parents, teachers, senior citizens, students, decision makers, business leaders, and anyone concerned about the health, education, and welfare of children is encouraged to join WALU!
A WALU membership is an excellent way to show your support for the Wisconsin PTA even if there is not a PTA in your community. WALU membership is only $10.00. Benefits of Membership:
Show your support for the PTA Mission:  to make every child's potential a reality by engaging and empowering families and communities to advocate for every child.
Receive the Wisconsin PTA newsletter

 

Opportunities to volunteer or attend our events
Participate in advocacy campaigns
Discounts from

 

National PTA Sponsors
Request a Visit or Meeting
Request a visit from a board member, collaborate with the leadership team for training, or request a meeting!  Wisconsin PTA is your resource to support you in your work for children.  
Why Your School Needs PTA
To Our Annual Sponsors
Thank you!
To Our Business Partners
Thank you!
Join Us in Engaging Communities & Empowering Children