2023 - '26 Wisconsin PTA Board of Directors
President
Andi Krizan
It has been my pleasure to serve the children of this state as part of the Wisconsin PTA since 2007 and I would appreciate the opportunity to continue to serve our children as president elect.
As a Wisconsin native I grew up in Dousman, attended Kettle Moraine High School and then took courses at Waukesha County Technical College. When I moved to West Allis in 2001 with my 3 children, I joined the Irving Elementary PTA to help my daughter, who had a learning disability. In 2004, when my first daughter started middle school, I took on my first position as secretary of the West Milwaukee PTA. I also held the positions of membership chair and president. When my children move up in grades and to new schools, I moved with them to different PTAs including Horace Mann, Lincoln, Jefferson and West Allis Central. I became active at the council level in 2005, holding various positions. At each of these PTAs I learned more and more that our voices together can help to create an environment of ideas and change that can help all children succeed. Since 2007 I have served on the Wisconsin Board of Directors.
I want to help continue to help bring all our voices together so that we can continue to do more and create opportunities for all children to continue to grow and advance.
Vice President
Angelica A. Parra
One of my passions is advocating for every child and helping as many parents and community members get involved in schools, as well as their community. I believe that when we all get together, we have the greatest power to make our schools and community the best they can be.
I have one son who will soon be 29 years old and he is the reason that I became involved with PTA. I became involved in PTA when my son started high school. Starting off as a Local Unit President at Kelly High School in Chicago, I didn't know the impact that PTA would have on me until I started working with the parents in the school. My real "a-ha" moment was during our State Convention when I sat next to Otha Thornton, then National PTA President. As he asked me questions about what I thought about PTA and my involvement, I soon realized that it doesn't matter what position you hold in PTA, we are all regular people who want to make a difference in a child's life.
I have had the privilege of holding many positions in PTA – Local, District, Region, State and National – but my favorite part is when I get to express my excitement about doing all the wonderful advocating that I get to do because of what I have learned through PTA. I am currently President of Illinois Advocates for Children (a statewide PTA), Northwest Cook Region Reflections Chair, Wisconsin State PTA Conventions Chair and National PTA Conventions Committee Member. I have been trained in the State of Illinois to be a trainer and host Leadership Workshops. I am also able to teach financial literacy classes in both English and Spanish.
I look forward to continuing my work with PTA helping to diversify, collaborate and include everyone that believes every child deserves an education that is equitable and inclusive as well.
Treasurer
Rita Wiesneski
Rita loves her husband and her three children (two young adults and one in middle school). She loves her mother who lives with them often, and her father who is proud of his business. After growing up in Wausau, WI, Rita graduated from UW-Whitewater with a Bachelors Degree in Accounting and soon after received her license as a Certified Public Accountant (CPA). She now enjoys working for a family owned business after working several years in large accounting firms in Milwaukee, WI. Rita also enjoys volunteering at her church to spend time with the middle school and high school students for confirmation classes, retreats, and other gatherings. She has been an active PTA member since 2006, serving as a member, chairperson, and board member for the Wauwatosa PTAs in the elementary, middle, and high schools, as well as serving in board positions for the Wauwatosa Council of PTAs. She enjoys helping fellow PTA members learn about the PTA and how to be a leader in the PTA. She enjoys partnering with school staff and administration to accomplish shared goals.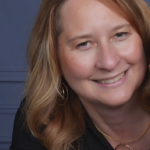 Immediate Past President
Gena Kraemer
I  joined the Board of Directors in 2017 as a seasoned PTA leader from West Allis, where I enjoyed many roles throughout the years that my children went to school in the district. Most recently, I am so honored to have served as your Wisconsin PTA President from 2021 – '23. I will continue to serve in my role as immediate past president serving as the WALU President, Local Relations Chair, and guidance to the Executive Committee and Board of Directors as a whole. Regionally, I will be the Region Advisor for Region A and any new units that are starting up this year.
Reflections Chair
Ed Burns
Ed lives in the Fond du Lac area and has been on the Wisconsin PTA Board of Directors for more than 5 years as a Region Advisor assisting units throughout the Northeast area of Wisconsin.
Diversity, Equity, Inclusion & Accessibility (DEIA) Chair
Erica Christensen
I'm Erica Christensen, and welcome to Wisconsin PTA. I am the newly added Diversity, Equity, Inclusion, and Belonging Chair. I started with PTA four years ago when my oldest son started kindergarten. Originally, I joined because, as a stay-at-home mom, I wanted to find ways to get involved and support not just my child but all of those at my son's school and within the district. It was quickly obvious to me that we needed to lift our voices together to provide equitable – not just equal – to all children in our communities. Since my start, I've joined advisory councils for the school board and have worked to become a voice of hope. I focus my efforts with social justice in mind, working to integrate policies that support all children and families, promote equitable opportunities, and engage in supportive education on diversity and belonging. I look forward to this opportunity with Wisconsin PTA and to being a voice for our children.
Technology Chair
Maggie Hintz
Maggie Hintz was appointed to the Technology Chair position in 2021. She has been a PTA member since 2006. She is a single mom of three sons who keep her busy in the West Allis West Milwaukee School district. She has volunteered for various positions, including local unit Treasurer at Lane Intermediate and Den Leader and Cubmaster for the local Boy Scouts of America. She enjoys reading, traveling and camping with friends and family.